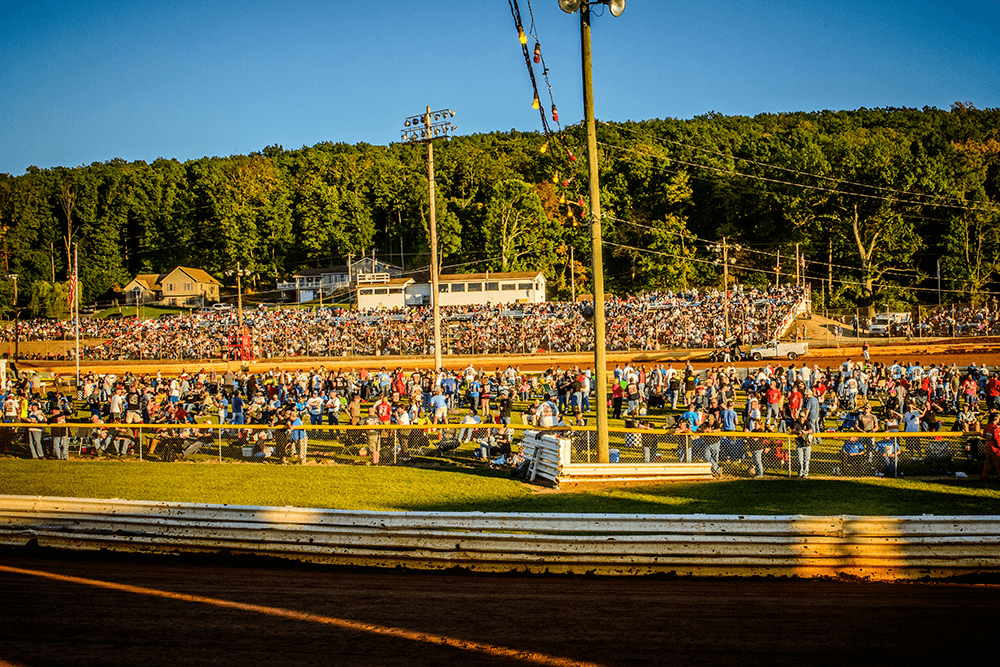 OAKS, PA January 11,2019 . . . A major announcement by Lincoln Speedway that is expected to catapult the historic Central PA Speedway to new heights has been scheduled for Friday at 3:00 PM on the PPB Motorsports Show's Center Stage.
The press conference, which will take place one hour after the opening of the 2019 show in the Oaks, PA Greater Philadelphia Expo Center, will include announcements, followed by a question and answer session from the racing press on hand for the occasion.
Members of the working press intending to cover the event must file for credentials no later than Wednesday, January 16.
Registration may be completed by accessing the motorsportstradeshow.com website.
Friday afternoon PPB Motorsports attendees are encouraged to attend the Lincoln Speedway Press Conference to be the first to hear the exciting news.
Fans will also be able to observe firsthand the interplay between media and Speedway officials, learn the media protocol for asking questions, evaluating the nature of the dialogue and, subsequently, read how writers interpreted the same commentary seen firsthand.
Lincoln Speedway, located in Abbottstown, PA, opened on July 10, 1953 and has operated continuously on a weekly basis.
Originally featuring Flathead Stock Cars, Lincoln replaced Stock Cars with 30 x 90 'Bugs' which subsequently became Sprint cars that are featured today.
Lincoln has hosted World Of Outlaw Sprint events in past years and has been a staple on the PA Speedweek schedule. Most all of Lincoln's races have been on Saturday nights.
Major improvements over the years at Lincoln have included moving the pit area out of the infield and onto an area behind the backstretch, expansion of concession stands and creation of auxiliary parking areas.
The 34th edition of the Motorsports show covers more than 200,000 square feet of the Greater Philadelphia Expo Center in Oaks, Pa with just about everything imaginable in motorsports. More than 200 motorsports vehicles will be on display.
NASCAR Hall of Famers Darrell Waltrip and Ray Evernham will headline the show along with NASCAR Cup Series Rookie of the Year candidate Ryan Preece. Many well-known regional, local and national sports personalities will be on hand.
There will be a large number of displays with speedways offering information on their 2019 seasons. Hardcore racing vendors will be a big part of the show and fans will have the opportunity to gain some bargains from vendors offering collectible items.
A number of free industry seminars will be offered.
One of the most popular events during the three day show has been, and will again be, the Ms. Motorsports Pageant sponsored by Aqua Duck Water Transport that will see one woman walk off with a $1,500 cash prize along with a poster deal.
Motorsports 2019 opens on Friday, January 18 at 2 p.m., then at 11 a.m. on Saturday and Sunday. The show closes at 9 p.m. on Friday and Saturday and at 4 p.m. on Sunday. On Sunday, all children 12 and under are FREE with a parent.
Tickets are available daily at the door one hour before the show opens. To stay informed on the latest show news check in at www.motorsportstradeshow.com or call 609-888-3618