Seminar Schedule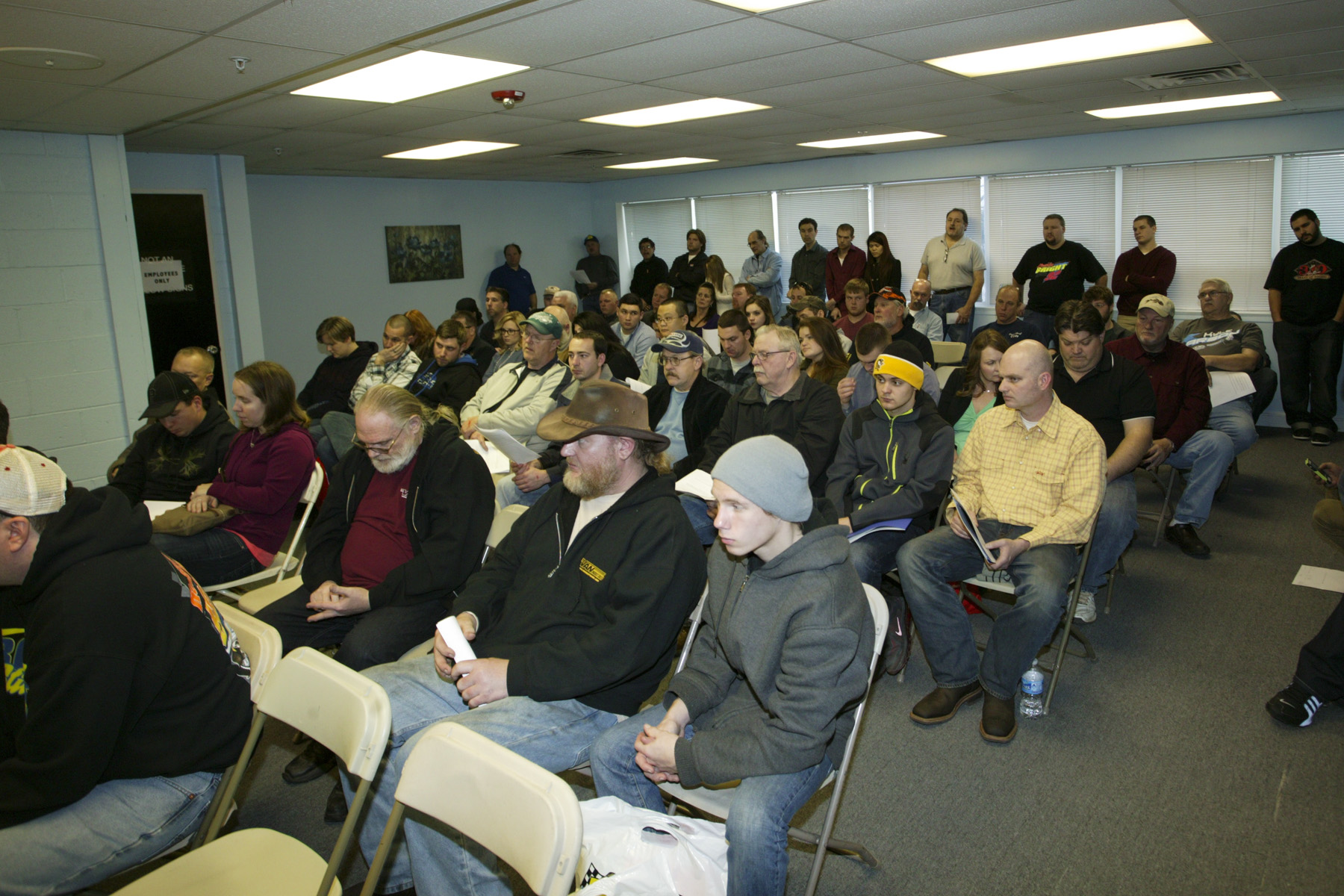 MOTORSPORTS 2022 SEMINARS TENTATIVE SCHEDULE – 
MORE SEMINARS TO BE ANNOUNCED!
Friday, January 21: (Show Hours 2 p.m. to 9 p.m.)
4:30 – 5:30 PM: (Room 1) ASPHALT MODIFIEDS BY THE BOOK – MATT HIRSCHMAN, 22-time 2021 winner during another Driver Of The Year season: Driver, car owner, and speed shop operator Matt Hirschman will present the proper methods of maintaining, setting up, and documenting the work to become a winning asphalt Modified or Sportsman race team. He'll be available to answer questions and offer driving advice and race planning that can especially benefit the young racer trying to advance in the sport.
6:00 – 7:00 PM: (Room 1) THE BASICS OF RACING – Set-up, tire, and general maintenance on Street/Pure/Factory Stock and Front Wheel-Drive (asphalt and dirt) "U-car" divisions. Presented by Roy Anderson of Anderson Race Cars.
Saturday, January 22: (Show Hours 11 a.m. To 7 p.m.)
12:30 – 1:30 PM (Room 1) DIRT MODIFIED 4 COILS – CHUCK SCHMICK Technical Sales Advisor Behrent's Performance Warehouse: Suspension Expert Chuck Schmick of Mooresville, NC, formerly with Eibach Springs, will present an informative seminar on four-coil suspension so popular in today's Dirt Modifieds. From Springs, Shocks to Spring Shashers Schmick's the expert and he's willing to share his knowledge and answer questions.
1:15 – 2:15 PM: (Room 2) – 2:30 – 3:30 PM (Room 1) SPRINT CARS 3:00- 4:00 PM: (Room 2):
1:30- 2:30 PM: (Room 2): TAKING PHOTOS AT THE TRACK – Hosted by award-winning racing photographer BOB YURKO of Area Auto Racing News: For the "amateur" or the person looking to enter the business, this seminar provides "the basics" of racing photography.
2:00 – 3:00 PM (Room 1) DIRT SPORTSMAN A TO Z – MATT JANCZUK, 2021 DIRTcar CHAMPION: Oneida, NY Sportsman veteran Matt Janczuk will cover all the basics he used to win 19 features and five championships this year from the work at the race shop to race day changes. Janczuk, a nine-time champion at Utica-Rome Speedway, will cover what he feels is needed for a new race team moving up to get started. He'll go over his weekly maintenance check-list, touch on motor maintenance, valve springs and oil. He'll spend time on chassis set-up, shocks and springs. As a successful driver he'll be able to answer questions on following an ever changing track surface and what tire prep is needed to be successful and save money. Drivers making the move up from small cars or current Sportsman drivers wanting to up their game need to attend with questions in hand for a driver known for helping his fellow competitors!
3:30 – 4:30 PM (Room 1) ENGINE, CARB & INJECTOR MAINTENANCE/ TROUBLESHOOTING – Offered by MARK BITNER of Bitner Automotive in Trenton, NJ: The veteran Modified and Sprint Car racer and engine builder will offer his insight to race teams on maintenance and troubleshooting problems for engines fueled both by carburetors and injectors. Bitner will outline a proper in-the-shop maintenance program for race engines, at track tuning, and troubleshooting tips when issues develop on race night. Don't lose valuable laps and thousands of dollars trying to solve a nagging missing engine, get some knowledge from Bitner that one day could come in handy on race night.
4:30 – 5:30 PM: ROUND TABLE DISCUSSION (D-Hall Stage): "RACER – OR JUST A DRIVER?" – Hosted by Speedway Entertainment, Inc. founder Richard Tobias, Jr. will explain the differences between a 'racer' and a 'driver', in what should be a spirited Round Table Discussion among special guests Billy "The Kid" Pauch, Billy Pauch, Jr., Fred Rahmer and Mike Mahaney! Each panelist will share their views on differences between those who merely drive race cars and those who are become racers, and what it has taken them to transition from driver to racer. Is it just consistency – or are there other intangibles? It's a discussion that promises to be time well spent for aspiring young drivers trying to make their way in the sport, and for their parents who seek to find the most productive path for their children in the sport!