Seminar Schedule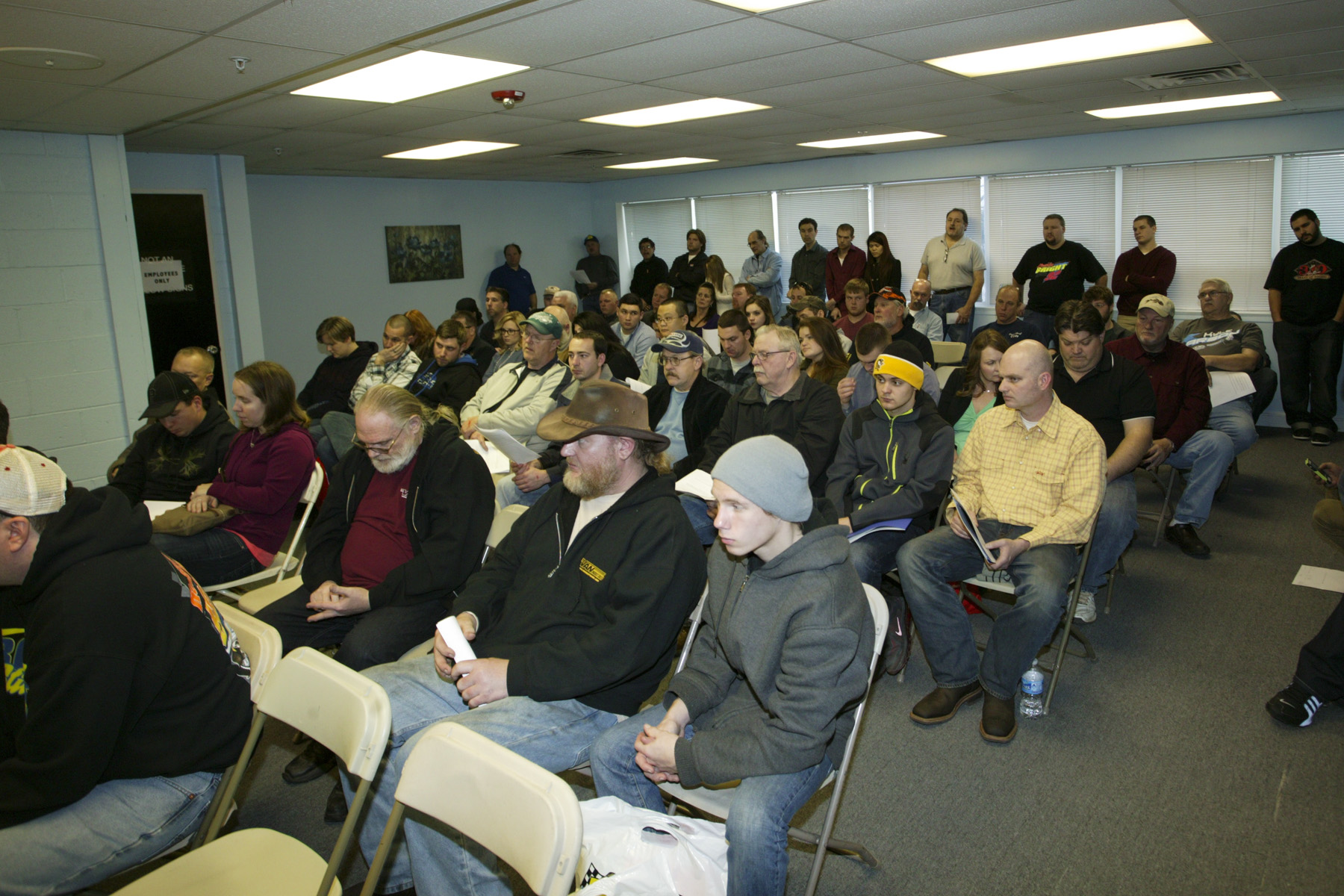 Friday, January 17: (Show Hours 2 p.m. to 9 p.m.)
4:30 – 5:30 PM: (Room 1) Q&A with MATT SHEPPARD – Dirt Modified's biggest winner the last four years will be in the seminar room to answers questions from racers from various topics. While he won't let out all the secrets on how to beat him, he'll be willing to offer advice on weekly maintenance, how to scale a car properly, reading an ever-changing dirt track and driver tips. Racers would be smart to ask questions regarding the purchase of used equipment such as engines, cars and parts. Come with your questions and you'll get the answers.
6:00 – 7:00 PM: (Room 1) THE BASICS OF RACING – Set-up, tire and general maintenance on Street/Pure/Factory Stock and Front Wheel-Drive (asphalt and dirt) "U-car" divisions. Presented by Roy Anderson of Anderson Race Cars.
Saturday, January 18: (Show Hours 11 a.m. To 9 p.m.)
1:00 – 2:00 PM (Room 1) TIRE PREP – Dustin Leverknight of American Racer Tire (Northeast Distributor- Lias Tire of Indiana, Pa.) is an expert on race tires! A long-time tire guy himself, Dustin keeps a close eye on what racers do to their tires and how it reacts. He'll address tire preparation and equipment to use for grooving, siping and needling. He'll talk about where on the tire to do the work, which blocks, how deep and what direction. When to use it, when not… plus tire compound choice and watching an ever-changing race track before making a decision. The discussion will also include tire maintenance and care. Bring your questions to the tire expert!
1:15 – 2:15 PM: (Room 2) – LIVE STREAMING AT THE TRACK: This seminar will focus on the issues surrounding live streaming of races for venue owners, promoters, drivers, and teams. Led by Chris Graham, Owner and Executive Producer of the National Racing Network; the discussion will focus on both the positives and negatives that comes with live video from the track. Among the topics to be discussed include content access (PPV vs Subscription vs Free-to-air), fan usage of social media video features, impact on front gate revenue, additional revenue generation opportunities, and more. With the fan of today demanding more and more from their facilities, this seminar is too important not to miss!
2:30 – 3:30 PM: (Room 1): WINNING DIRT MODIFIED/SPORTSMAN PREP – ERICK MACK, of DKM built Modified race cars, will available to answer you questions regarding preparing and setting up a Modified or Sportsman car for competition. The long-time winning crew chief for Stewart Friesen will freely give you advice on preparing your race car in the shop and what to do once you unload at the races. Bring your questions and he'll have answers.
2:30- 3:30 PM: (Room 2): RACE REPORTING – For those interested in becoming a reporter and/or feature news writer at Area Auto Racing News (AARN), this seminar will give you the basic information and guidelines to join the staff! Writing for AARN offers the opportunity to attend tracks and events to cover all divisions of racing, while also making valued contacts within the sport. Hosted by Area Auto Racing News News Editors Steve Barrick and Earl Krause
3:45 – 4:45 PM: (Room 1): THE BASICS OF RACE TEAM SPONSORSHIP – Presented by race team Media Relations consultant and motorsports journalist John Snyder. The basics you need from writing proposals and who do send them to is covered from an expert who has had winning success with many drivers and teams for decades.
4:00- 5:00 PM: (Room 2): TAKING PHOTOS AT THE TRACK – For the "amateur" or the person looking to enter the business, this seminar provides "the basics" of racing photography. One attendee will get a chance to take photos at the Ms. Motorsports competition, with the professionals! Hosted by award winning racing photographer Bob Yurko of Area Auto Racing News
5:00- 6:00 PM: (Room 1) SAFETY AT THE SPEEDWAY – Presented by Warren Alston, a veteran racing flagger and official; and by profession an Emergency Medical Services Chief and Occupational Health Technician. The first part of the seminar will cover what safety measures are, or should be, in place at local racetracks. Topics will include Safety Terms, Kinematics of Trauma, Scene Survey in an accident, Rapid Assessment (RPM) and Treatment Priorities. It will be followed by an actual demonstration, with a race car, of the "team approach" to remove an injured driver. A "must attend" for racetrack first responders, but also open to fans and track management/officials.