Seminar Schedule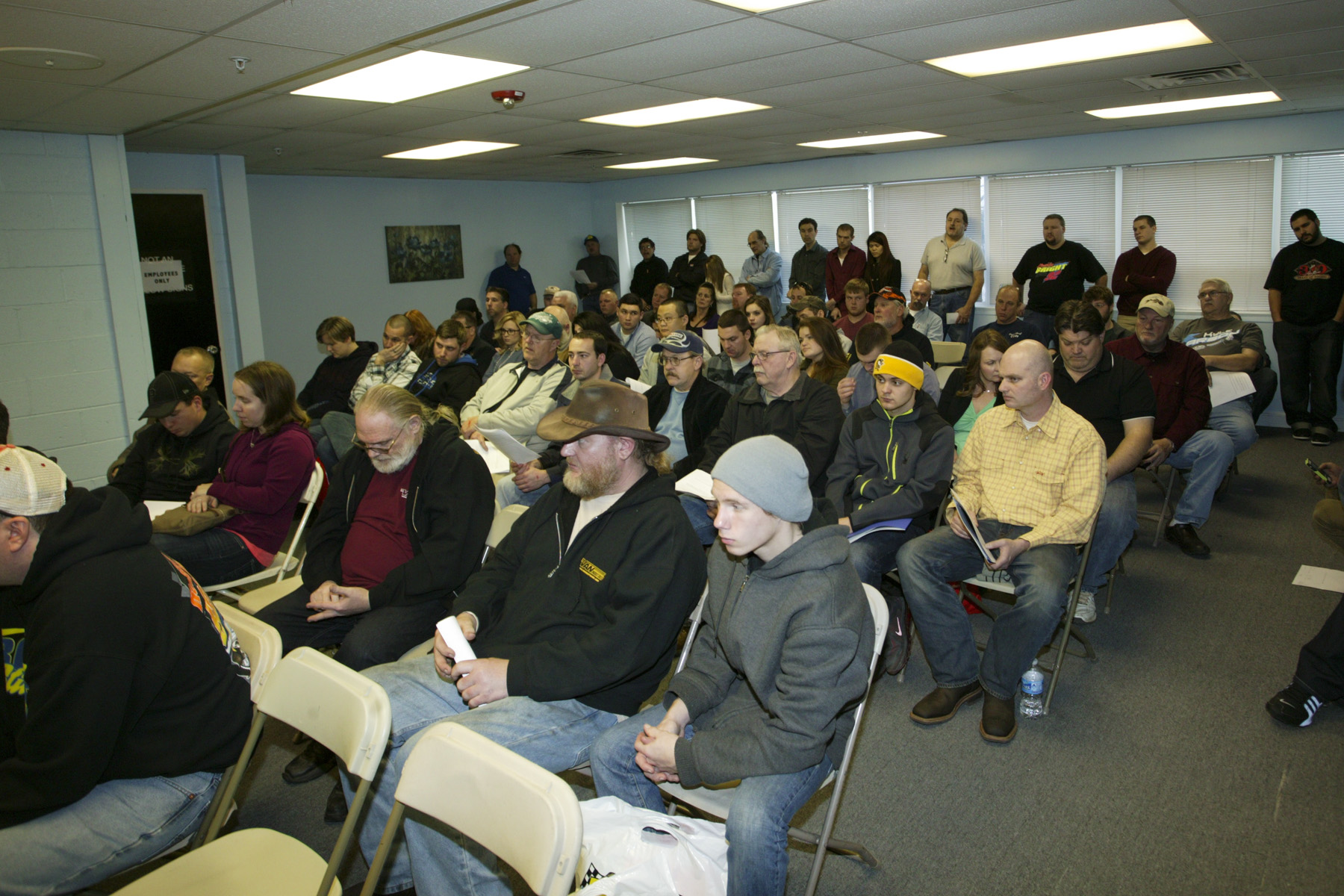 MOTORSPORTS 2023 SEMINARS
SATURDAY SEMINAR SCHEDULE
12:00- 12:30 PM: (Room 2): TAKING PHOTOS AT THE TRACK– Hosted by award winning racing photographer BOB YURKO of Area Auto Racing News: For the "amateur" or the person looking to enter the business, this seminar provides "the basics" of racing photography.
12:30 – 1:30 PM (Room 1) DIRT MODIFIED 4 COILS – CHUCK SCHMICK Technical Sales Advisor Behrent's Performance Warehouse: Suspension Expert Chuck Schmick of Mooresville, N.C., formerly with Eibach Springs, will present an informative seminar to get you updated with today's ever changing Dirt Modified chassis set-ups. Eibach and Behrents will be giving one person a set of four Eibach coils that attend the seminar  via a drawing.
1:00 – 2:00 PM: (Room 2) THE BASICS OF RACING – ROY ANDERSON , Anderson Race Cars: Set-up, tire and general maintenance on Street/Pure/Factory Stock and Front Wheel-Drive (asphalt and dirt) "U-car" divisions.
2:00 – 3:00 PM (Room 1) SPRINT CAR 101 with JIM and CHRIS SHUTTLESWORTH: After Jim Shuttlesworth ended his own driving career, he became a respected 410 Sprint Car crew chief with a knack of uplifting a young driver to much higher levels in his career. Chad Layton, Brock Zearfoss, Lucas Wolfe and Anthony Macri excelled under his tutorship. Late in the 2022 season, Jim left the Macri No. 39 team to join  forces with car-owner John Stehman to form Shuttlesworth-Stehman Racing with Devon Borden as their driver. Jim's son Chris, who learned the trade well from his father, left the Macri team as well to join his father. They'll be working together for the informative seminar offering advice from the Sprint Car beginner to the top level of the sport… what the crew chief should know as well as driver coaching from two of the best in the sport. Bring your concerns and questions!
4:00- 4:45 PM:  (Room 2): Race Track/Tour & Series Media Workshop – Hosted by WAYNE HARPER, Lincoln (Pa.) Speedway press director. Open discussion between racing writers/photographers and track/series Promoters/Managers and Press Directors as to professionalism, credential usage and pre and post-event coverage. A featured topic will be "Today's Racing Social Media", with emphasis on how tracks/organizations are using Facebook, Twitter and related "social media" in publicizing their events; and "credential approval by tracks in the new era of social media."
3:30 – 4:30 PM (Room 1) ENGINE, FUEL SYSTEM MAINTANCE/ TROUBLE SHOOTING – Offered by FRED TURZA the Technical Manager of Research & Development Sales at VP Racing Fuels. Turza, a premier engine builder with over 35 years of experience in motorsports, began his career with a focus on dirt short track racing in Pennyslvannia. He will discuss trouble shooting problems, jet and pill tuning tips and a shop maintenance program for engines fueled both by carburators and injectors. Don't lose valuable laps and thousands of dollars trying to solve a nagging, missing engine, get some knowledge that one day could come in handy on race night. Turza will explain the different fuel and oil options available and be happy to answer questions!
5:00 – 6:00 PM (Room 1) DIRT SPORTSMAN A TO Z – SAM WESCOTT, five-time championship crew chief in 2022! Joe Toth won five dirt Sportsman championships in 2022 with long-time crew chief Sam Wescott in that role. Wescott, a former driver himself, has offered his time to cover what he feels is needed for a new race team that's moving up get started. He'll go over his weekly maintenance check-list, touch on motor maintenance, valve springs and oil; and spend time on chassis set-up, shocks and springs. Also, Toth will be available to answer questions on following an ever changing track surface and what tire prep is needed to be successful and save money. Drivers making the move from small cars, or current Sportsman drivers wanting to up their game need to attend with questions in hand for a crew chief and driver known for helping their fellow competitors!
5:00 to 7:00 (Room 1) ATQMRA RULES MEETING –