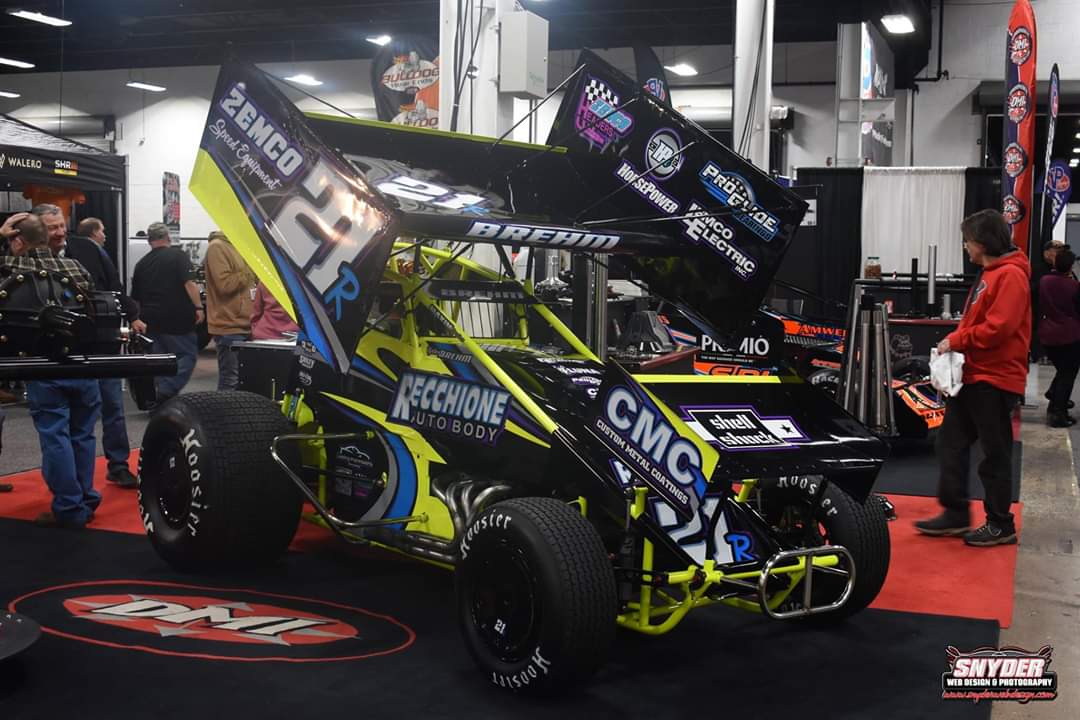 OAKS, PA January 20, 2019 . . . The third and last day of the 2019 PPB Motorsports Race Car & Trade Show ended with the naming of 2019 Little Ms. Motorsports and Tiny Ms. Motorsports, the crowning of several winners in various age groups of Kids Big Wheel races, and the awarding of Best In Show Booth awards to deserving show exhibitors.
 Crowned Little Ms. Motorsports 2019 was Courtney Wolf, 11 of East Berlin, PA. The new Tiny Ms. Motorsports is Evelina McIlroy, 6, of Boyertown, PA.
 Kids Big Wheels races Sunday afternoon were won by Jayde Pratt (age bracket 7-9), Ian John (ages 5-6) and Joel Milocsar (age bracket 3-4).
 Best In Show laurels were earned by Norm Hansell's No. 357 driven by Duane Howard (Dirt Modified, Georgetown Speedway Booth), Tyler Brehm's No. 21R Steve Riccione-owned Sprint (Best Open Cockpit Car), Reading Speedway Historical Society (Best Non-Commercial Booth), Troyer Race Cars (Best Commercial Booth), Blackbird Speedway (Best Club Display), Harry Gerb (Best Drag Car, Pontiac Firebird In Sunoco Race Fuels Booth), ATQMRA (Best Racing Organization Display) Lynn Paxton's Miracle Power No. 2 built in 1953 and driven by Tommy Hinnershitz (Best Vintage Open Cockpit Car) and Mike Grim's mid-fifties Flathead Ford No. 101 raced at Reading Fairgrounds by Red Lesher (Best Vintage Stock Car Display). 
 Len Sammons Motorsports Productions has announced show dates of January 17, 18, 19, 2020 for Motorsports 2020 at the Greater Philadelphia Expo Center in Oaks, PA.