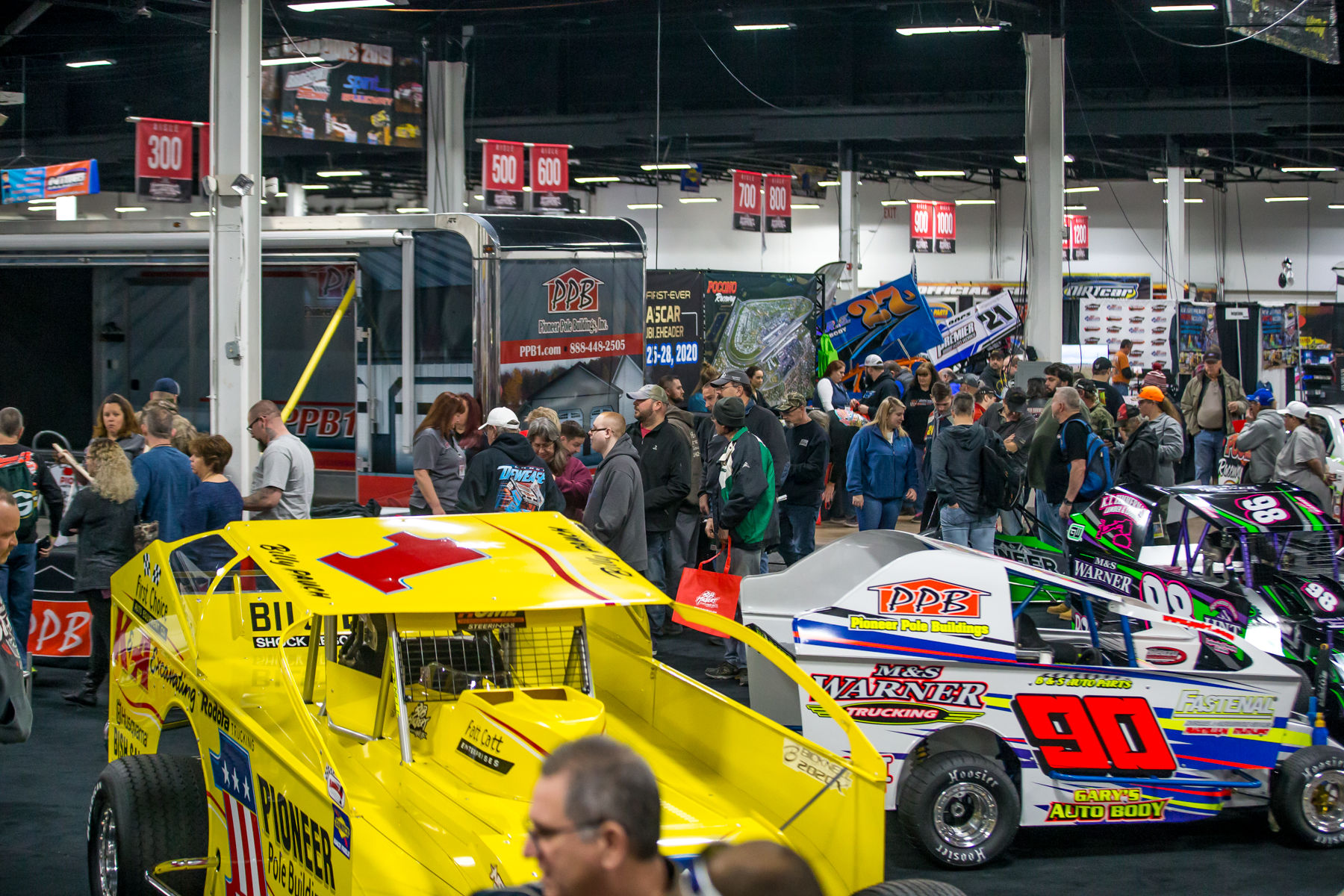 – Motorsports Canceled Shirt Available! –
Bob Hilbert Sportswear Keeping The Tradition Alive!
Even though we can't be together at the 2021 Motorsports show, Bob Hilbert Sportswear has kept the tradition alive and produced a 2021 tee shirt and hoodie. These items will be available to order from our webpage at bobhilbertshop.com. These items can be shipped to you at your home for an additional cost or you can select pick up. We will have a safe pick up location at the Bob Hilbert Sportswear office Located in Boyertown, PA. Ordering deadline will be midnight January 25th.
Our online store is a great opportunity for companies or organizations big and small to sell their merchandise. Not only will it give your group a bigger following but it could raise the much needed funds for your group or organization. First responders Such as Fire, Police and Ems would be a great fit for this program as well as schools, organizations and even businesses. In these days a little support and money could go a long way to help your company or organization.
Bob Hilbert Sportswear is proud to be going into their 49th race season offering the finest in screen printed sportswear along with quality embroidery and promotional products. Racing is where it all began for our company and we continue to stay committed to this sport. You can find us at bobhilbert.com or give us a call at 610.367.6186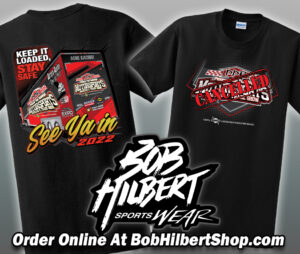 * * * * *
– Fastener Specialties Offering Show Discounts All Week –
Carlisle, PA – Fastener Specialties, provider of high performance racing products to the racing industry for 25 years. serves the needs of car builders, fabricators, and racers, shipping from a fully stocked warehouse via UPS daily. The company laments missing the PPB Motorsports Show for the first time since the inception of their business.
"The show has endured moving locations several times and even getting through a blizzard, but unfortunately the show could not withstand the current restrictions. "We look forward to this show every year to showcase our products to our customers. At the show, customers often refer to us as "the 'store of racing", as we have all of the small goods to help them during rebuilding season," Fastener Specialities' Gary Koenig said.
To make up some of the difference, Fastener Specialties is offering "Virtual Motorsports Specials" on its website. These specials cover products ranging from Quarter Midgets to Micros to Sprint Cars. Customers can take advantage of these savings by visiting www.fastfasteners.com. Specials will be listed along with a new order form, which makes submitting orders a more streamlined process.. "We appreciate the Sammons family putting on the show every year and we look forward to seeing everyone again at the show in 2022," Gary Koenig praised.
* * * * *
– Coastal 181 Launches Two New Books –
Newburyport. MA – "We sure are missing the 2021 Motorsports Show!" Coastal 181 speaks for hundreds of exhibitors in expressing this sentiment. The book seller is an internet-based business but has often remarked that the Motorsports show "is our favorite of the year, where we catch up with friends and colleagues and learn what's new in Northeast racing."
Coastal 181 had planned to use the PPB Motorsports 2021 Show as a launch for its latest book "500 on (the INDY) 500." Written by veteran journalist and Indy 500 aficionado Rich Schaffer, it is very different from any Indy book ever published. It is the race enthusiast's ultimate chronology, matching insightful, little-known facts with hundreds of rare B&W and color photographs in 280 pages in a hardcover coffee-table format. Check it out coastal181.com.
Coastal was also planning to promote two of its recently released, most popular titles. "The Soul of a Modified," which captures the incredible tale of the 65 years of the Len Boehler Ole Blue Modifieds, and "RACER," and the touching biography of one of Pennsylvania's most beloved racing sons, the late John Andretti.
Also in demand were "Modifieds of The Valley," about the great New York race track; "Life With Luke" on Jimmy Sills; and "An American Racer: Bobby Marshman and the Indy 500." These are among over 1,000 titles available through Coastal 181. DVDs are also a big part of Coastal 181's offerings. Coastal 181's best-selling DVD was "Blink of An Eye," a sobering look at the death of Dale Earnhardt through the eyes of Darrell Waltrip, followed by a number of hard-to find movies like "Two-Lane Blacktop" and "Fever Heat," as well as many of Dale Snyder's action-packed racing compilations like "The History of Flemington Speedway."
"We hope the friends we missed seeing this year will stay in touch with us through www.coastal181.com," expressed Lew Boyd. As well as carrying all of our books and DVDs, the www.coastal181.com website offers all kinds of racing stories and nearly 3,000 "Photos of the Day," which have been posted since 2007. "We'll be looking forward to seeing you next January—and you can take that to the bank," summed Coastal's Boyd.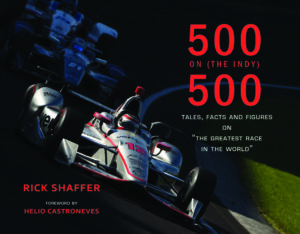 * * * * *
34 Motorsports Planning Open House With Motorsports Show Specials In February
Carlisle, PA - With 20 years' experience in the racing industry, 34 Motorsports is a racing safety gear specialist. The firm's specialty in racing safety equipment is spread across the spectrum of the motorsports realm. Quarter Midgets, Karts, Micros, Modifieds, Late Models, Sprint Cars and Drift cars on both dirt and asphalt are served effectively by 34 Motorsports.
34 Motorsports is conveniently located at 3677 Spring Road in Carlisle, PA. Through an on-line store by design, 34 Motorsports offers track side delivery and support. Every weekend of the racing season '34' is at a track assisting customers with their safety equipment needs.
The company is the sole authorized dealer for Arai helmets in central Pennsylvania and an authorized dealer for Simpson, Alpinestars, Molecule, PXP, Racing Optics, and Fuze headphones among its many name brand product lines.
In response to the unfortunate cancellation of area shows, 34 Motorsports will be holding an open house on February 5-6, 2021 with many of the 'Show Specials' that would have been available at Motorsports 2021 being offered.
For more information. visit www.34motorsports.com and the company Facebook page. 34 Motorsports is a family-owned business, born from a love of racing. That love started when family members began racing Motocross, then Go-Karts. The firm increased is scope, moving from a strictly Kart-oriented business to a racing safety equipment firm. Growth is continuing for the central Pennsylvania based company.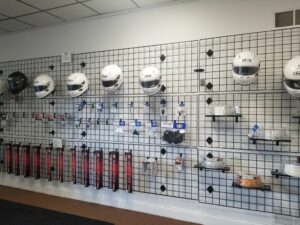 * * * * *
– Tricky Track Pack' Is Back –
Pocono Raceway Readies For Second NASCAR Doubleheader
Long Pond, PA – Pocono Raceway will host the 2021 NASCAR Doubleheader Week from Thursday, June 24 – Sunday, June 27. It will feature five NASCAR and ARCA races in three days, including the only NASCAR Cup Series doubleheader scheduled this season and over 1,000 miles of racing action.
While Pocono Raceway misses seeing everyone at the Motorsports Show this year, they still have a way for you to enjoy the 2021 NASCAR events at 'The Tricky Triangle' thanks to its annual Motorsports Show Special. The Motorsports Show Special consists of the purchase of an Infield Reserved Camping Site. Purchasers will then receive an additional two free pit passes, an additional two free guest passes and have all fees waived.
Also, kids, ages 12 and under, camp for free. The special includes the following. The Motorsports Show Special provides four free guest passes, four free pit passes, a five day, four night camping stay, complimentary access to infield amenities and entertainment and free grandstand and fan fair access on Friday. A 50.50 payment option is also available.
To learn more about this special offer, visit www.poconoraceway.com/motorsports. In addition to the show special, check out Pocono Raceway's virtual Motorsports Show with exclusive ticket offers, the chance to enter to win free tickets, deals from several Pocono Mountains properties, 2021 NASCAR Doubleheader Week information and more.
The Motorsports Show Special only available for a limited time. Certain terms, conditions and fees may apply. This exclusive offer is available for a limited time and will not be offered again this year. Aside from its generous limnited time only Motorsports Special, Pocono's Tricky Track Pack is back for 2021 with a new option. You now have the choice to purchase the Tricky Track Pack and the Tricky Track Pack XL. The Tricky Track Pack: Receive (4) 100-Level Grandstand Tickets, (4) Hot Dogs, (4) Coca-Cola Products and (1) Full Day of Fun all for $125. The All New Tricky Track Pack XL: Receive (6) 100-Level Grandstand Tickets, (6) Hot Dogs, (6) Coca-Cola Products and (1) Full Day of Fun all for $196.
A Tricky Track Pack is available to purchase for both Saturday, June 26 and Sunday, June 27 event days of the 2021 NASCAR Doubleheader Week. Each day consists of two (2) NASCAR races. All events, dates and times are subject to change without notice. Children must be accompanied by an adult ticket holder for gate admission and at all times while on Pocono Raceway property. Certain terms, conditions and fees may apply for ticket purchases. Pocono Raceway reserves the right to determine changes in seat/camping locations or to make changes to seating/camping assignments. Pocono Raceway hopes to see you at 'The Tricky Triangle' this summer.
For more information, contact www.poconoraceway.com. NASCAR Doubleheader Schedule June 24, June 27, 2021 Thursday, June 24: Camping Areas Open starting at 12:00 p.m. ET Friday, June 25: General Tire #AnywhereIsPossible 200 ARCA Menards Series Race at 6:00 p.m. ET Saturday, June 26: NASCAR Camping World Truck Series at 12:00 p.m. ET and NASCAR Cup Series Race #1 at 3:00 p.m. ET Sunday, June 27: Pocono Green 225 Recycled by J.P. Mascaro & Sons NASCAR Xfinity Race at 12:00 p.m. ET & NASCAR Cup Series Race #2 at 3:30 p.m. ET
* * * * *
The 78 Series Kit Now Available From Kirkey Racing Fabrication
The 78 Series Kit is an SFI 39.2 certified Late Model deluxe seat from Kirkey Racing Fabrication Inc. Constructed from TIG welded .100" 5052 grade aluminum and features additional MIG welding that provides strength to the over integrity of seat.
The 78 Series Kit is available in six (6) sizes: 14", 15", 15-1/2", 16", 17", 18-1/2" and can be used in Northeast DIRT Modifieds.
The 78 Series kit is designed to accommodate all head and neck restraints. Kirkey's unique billet aluminum connector brackets allow for easy adjustment. The head can rotate downward for additional peripheral vision and the left side of the restraint is angled and shortened to allow efficient entry and exit.
Using progressive high density energy absorbing impact padding, the driver can adjust the head restraint both vertically and laterally. Featuring an 18 degree layback, the 78 Series' rib and reinforced shoulder supports have extra 1/2" energy absorbing padding directly on seat and the easily removable cover has additional 1/2" energy absorbing padding for extra comfort and protection. The distinctive shoulder support cover design allows an extra 1" shoulder width adjustment. Designed to accommodate all seat belt systems, the lap and sub belt openings have molded rubber grommets to eliminate belt wear. The seat's contoured elongated bottom adds thigh and hip support.
The 78 Series Kit includes a black cloth cover and rear seat mount (part No. 99210). Optional leg restraints are available on request. (part Nos. 02100, 02200). For more information, contact Kirkey Fabrication, Inc. at orders@kirkeyracing.com, call at 1-800-363-4885, or contact your local Kirkey dealer for more information.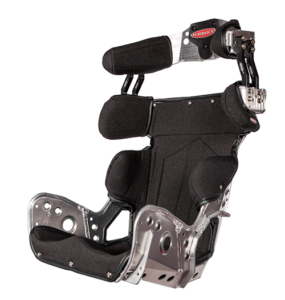 * * * * *
– Since March All Events Postponed –
Stars & Stripes Tools Anxious To Return To Events On The Road
The current Coronavirus Pandemic has hit small business owners, like Tim and Nicole Schnobrich of Stars and Stripes Tool Inc., hard. The Pandemic has all but shut down the events and trade shows that they attend since March of 2020.
"We were sitting in the hotel room in Syracuse, NY waiting to set up for the Motorsports Expo when we got the news that the NY State Fairgrounds were being shutdown." says owner Tim Schnobrich. "We packed our suitcases and started driving home to Minnesota, not knowing how bad the Coronavirus would hit, or how long it would be until things would get back to some kind of normal." Since then they have seen most, if not all of their scheduled events cancel or try to reschedule.
"It was frustrating not knowing what was going to happen, but we tried to find the positive in this. We were able to spend more time at home and do some projects that we have wanted to for the last few years" stated Nicole Schnobrich.
Their sales at events for the year were greatly affected but they didn't worry about it. "We know that when things get back going it will be a strong year. People are anxious to get out and return to some sort of normalcy" states Tim.
Their online sales did increase during this time, but this is just a small portion of their business. "We've seen an increase in online orders, so that has kept us a little busy during the down time. One positive thing is, we've heard from a lot of customers and friends that we normally see out on the road. Some have called and ordered something and some have just contacted us to check in and see how we were doing" says Tim.
"All in all it has been a slow year. We've found some new events to do but they were smaller events or limited crowds. We're looking forward to getting this behind us and back out on the road to see our customers and friends at the events.
It has been a challenging year for everyone. We are healthy and happy, so we have nothing to complain about." Until then, if anybody needs any products from Stars and Stripes Tool, Inc. you can visit their website, www.sastool.com, or call Tim at 612-867-9407 with any questions or orders.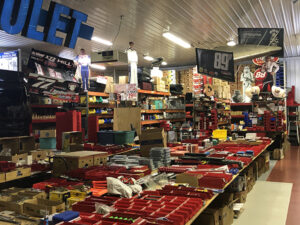 * * * * *
York County Racing Club Gearing Up For Another Season Of Racing In 2021
The York County Racing Club is gearing up for another great season of racing in Central Pennsylvania. Although we are missing seeing our members at the shows this winter, we can't wait to see all of you at the track. We know many YCRC members use the indoor shows to renew their annual membership. Don't forget to renew your membership for 2021. You can find the membership application online at ycrc.org or at the bottom of this article. Make sure you have your membership renewed as we have club nights lined up across Central Pennsylvania.
2021 York County Racing Club Nights: April 24 @ Lincoln Speedway May 8 @ Port Royal Speedway May 21 @ Trail-Way Speedway July 10 @ BAPS Motor Speedway July 30 @ Williams Grove Speedway August 7 @ Lincoln Speedway
YCRC Photo Fundraiser
Loren Carman, has been diligently working on a digital backup of the YCRC photo library. This library represents photos from many photographers who have donated their work to the York County Racing Club. These photos span every decade of dirt track racing in Central Pennsylvania and the surrounding area. The photos have been scanned from slides and prints in their original condition. Carman has the photos available on his website for purchase with all of the profits benefiting the Club. Please go to ycrc.org and check out the link under the YCRC NEWS tab to view the photos.
2021 YCRC Calendars are now available!  Calendars are $5.00 each and ship for $2.50. If Interested please message the YCRC Facebook page. 2021 Hall of Fame Inductees Despite not having a banquet in 2021, we are pleased to announce our
2021 YCRC Hall of Fame Inductees. This amazing group will be inducted into the Hall of Fame in 2022 along with the 2022 Hall of Fame class. Past Driver: Gary Gollub Past Owner/Mechanic: Dick Workman Past Miscellaneous: Tedd Reitz Present Driver: Brian Montieth Present Owner/Mechanic: John Trone Present Miscellaneous: Peggy Baker Kevin Gobrecht Memorial Special Achievement: Promoters of Central PA Speedways Ed Stauffer Memorial Mechanic: Bobby Allen
Founded in 1979, the YCRC has grown to over 3,000 active members, becoming one of the largest of its kind in the country. The club works to support and promote the sport of racing and also runs the Injured Drivers Fund which was created to financially help any YCRC Member Driver, should they suffer an injury and loss of income while racing. YCRC also recognizes the importance of preserving the rich history of the sport. For more information on YCRC please visit ycrc.org.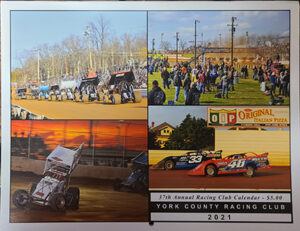 * * * * *
Wiz Motorsports Communications Specializes In On-Track Marketing Solutions
Wiz Motorsports Communications specializes in on-track marketing solutions including team portfolios, sponsorship acquisition, weekly press and social media relations for teams, tracks, and race series. Our affordable services can be tailored to your needs
RACERS: Sponsorship, Public Relations, Social Media, Event Scheduling
TRACKS AND SERIES: Sponsorship, Public Relations, Social Media – Audience Development
TEAM PORTFOLIOS: Wiz Motorsports Communications offers a complete marketing partner portfolio package that is custom to your team. Your statistics, national/local racing statistics and your goals for the racing season are itemized out in a sleek portfolio that is sure to get you the support you need. Give your potential marketing partner the best information available for why their business decision is the right one to make in partnering with your team.
SPONSORSHIP ACQUISITIONS Did you know that Sponsorship is the fastest growing form of marketing in the U.S? Whether you are racer, track or series, we can help you find prospective companies looking to differentiate themselves from their competition. Besides our portfolios, we can offer various services for your needs including consultations and direct sponsorship acquisition. Some of these services include mailing portfolios to prospective marketing partners, fielding phone calls and emails, and attending meetings with potential marketing partners on your behalf.
PUBLIC RELATIONS Looking to keep your team, track or series in the public eye? We can write and distribute the news in a professional manner. Also, we can create and manage your social media outlets.
For more information, contact Mike Wisniewski at MikeWiz1962@yahoo.com or 856-982-5137.
* * * * *
Lias Tire Looking Forward To A Normal 2021 Season
After suffering an off year in 2020, much like everybody else in the Motorsports industry, American Racer/Lias Tire is hoping to rebound.
In addition to many tracks taking months off due to the ongoing pandemic, American Racer was hit with another obstacle that they were forced to overcome in June when the plant that manufacturers the tires suffered a fire. While no one was injured in the fire. It altered tire production at the plant temporarily.
American Racer/Lias Tire is gearing up for Florida where they will be providing the Short Track Super Series Sunshine Swing field with fresh rubber at the Bubba Raceway Park when practice kicks off on Tuesday night January 26th and runs through Saturday night January 30th.
New for 2021 will be the Short Track Super Series Cajun Region which will see action in Texas and Louisiana. Lias will not be servicing those racers as Texas American Racer distributor Day Motorsports will handle that.
The American Racer Cup will return this season, in 2020 Stewart Friesen earned the Modified title netting him a cool $5,000 for his efforts at the Fonda Speedway while Brian Hirthler, a regular at the Grandview Speedway was the Sportsman champion worth $750. Despite the shortened 2020 season an overall $21,406 was paid out in 2020 for the American Racer Cup in addition to 170 tire certificates. Registration is open now for the 2021 season, the first tire giveaways were held on January 16th. The cost remains at $50 per Modified track and $40 per Sportsman track.
* * * * *
– DMI & Bulldog Quick Change Rears Going Strong –
Record Business from 2020 Carries Over To 2021
For DMI There's no slowing down in sight for DMI and Bulldog Quick Change Rears. Just over halfway through January 2021 and the torrid pace continues at Diversified Machine Inc.
This year's Chili Bowl rush was unlike any other year. The week's leading up to the event required a lot of overtime and overcoming obstacles to ensure all the great DMI customers had their parts. DMI's Dave Ely offered, "I do believe a lot of the teams pushed off Chili Bowl preparations until the last possible moment with the uncertainty brought on by COVID. We didn't think we were in bad shape and next thing we knew we were in the weeds pretty bad. But our guys really stepped up and we got everything done and in people's hands for Tulsa."
The reward was another sweep of the A-Main victories for the week capped off by Kyle Larson's second consecutive Chili Bowl victory. While not sure at the time of press the exact breakdown of Saturday's main event starting lineup, best indications show it to be very comparable to the last few years where the Baby Bulldog Quick Change Rears had 100% of the field. In addition every main event win over the last many Chili Bowls have come from cars equipped with Baby Bulldogs.
In addition to the flurry of activity surrounding the Chili Bowl, both the dirt Late Model and Modified markets had early January deadlines this year. Teams traveled west to Arizona and New Mexico as well as the World of Outlaws Late Models opening their season this past weekend at Volusia. The early season races contributed to the brisk sales and demand for product.
The WoO Late model season opener concluded with long time Bulldog customer and PA's own, Kyle Strickler in victory lane. Debuting in 2019, many of the teams in both disciplines are gravitating to the EZ series of Closed Tube Quick Change Rears. Ely stated, "This build season probably better than 80-85% of the closed tube rears we're building are EZ. When they were released the Northeast DIRT modified market jumped on them but it's just in the last year or so that the other classes are leaning that direction."
With this week's upcoming Sprint Car races and next week's northeast Dirt Modified races the season will officially be in full swing for everyone. With that, as crazy as it sounds, Diversified will turn some of their attention towards new product development for 2022.
Ely had a lot to say about the time and energy it takes to stay ahead of the competition with the constant development of new products while trying to serve customers during the season. "It's always a struggle to develop new products while conducting normal business at the level we feel our customers deserve. R&D takes a lot of time from beginning discussion, to the computer screen, breaking into production runs of other components to machine the new parts and ultimately to get them in the hands of a racer to test. But new product development is so important to us and I believe one of the things that sets us apart from our competitors.
We have an aggressive 2021 planned for new products. 2020 and this 2021 build season have been unique. The record months have been great but I'd be lying if I said I didn't feel a void from not seeing our friends and customers at trade shows. I knew the fall trade shows were a long shot but I held out a lot of hope that Lenny's Motorsports Show could happen. It just isn't going to feel right not being there this week, but it's driving our desire to have an aggressive number of new components for 2022.
We want to go to the trade shows after all this COVID craziness is over and wow everyone with our new items. I can't wait to show people what we got!"
*****
ARDC Midgets To Make Return After Three Year Absense in 2021
After three years away the American Racing Drivers Club (ARDC) Midget series is making a return for the 2021 season. Spearheaded by president Shannon Mausteller, ARDC has an eight race calendar planned for this season before the addition of PA Midget Week which has annually brought in the USAC National Midget series in to take on the local driving talent.
ARDC will push off for the 2021 season on Friday night May 14th at the Big Diamond Speedway, ARDC will make an additional two stops at the Minersville, PA oval on Friday night June 25th and on July 30th.
The Bloomsburg Fairgrounds Speedway which last saw a race held there in 1987 is being rejuvenated for the 2021 season and will host ARDC on Saturday night May 29th and close their season on Saturday October 2nd. Lincoln Speedway which saw the Midgets race in a one-off in July of 2020 will host ARDC on June 5th and July 17th, that one off which was won by Steven Drevicki had a field of 14 cars.
ARDC will also take to the high banks of the Grandview Speedway on Saturday night September 4th. This is all in before the USAC National Midget Tour invades the east coast during the first week of August. Stops for that will include the Grandview Speedway on August 3rd, Action Track USA at Kutztown on the 4th, Bridgeport Motorsports Park the following night on August 5th, the Bloomsburg Fair on August 6th and concludes at the Clyde Martin Memorial Speedway at Lanco on Saturday night August 7th. ARDC had planned for a four race season in 2020 which saw three of them get ousted due to the COVID-19 pandemic.
The last time that ARDC ran a schedule was in 2017 when they were sanctioned by USAC and were known as the USAC Eastern Midgets. ARDC has been organizing races since the 1940's. The ARDC Midget website is live at www.ardcmidget.com.