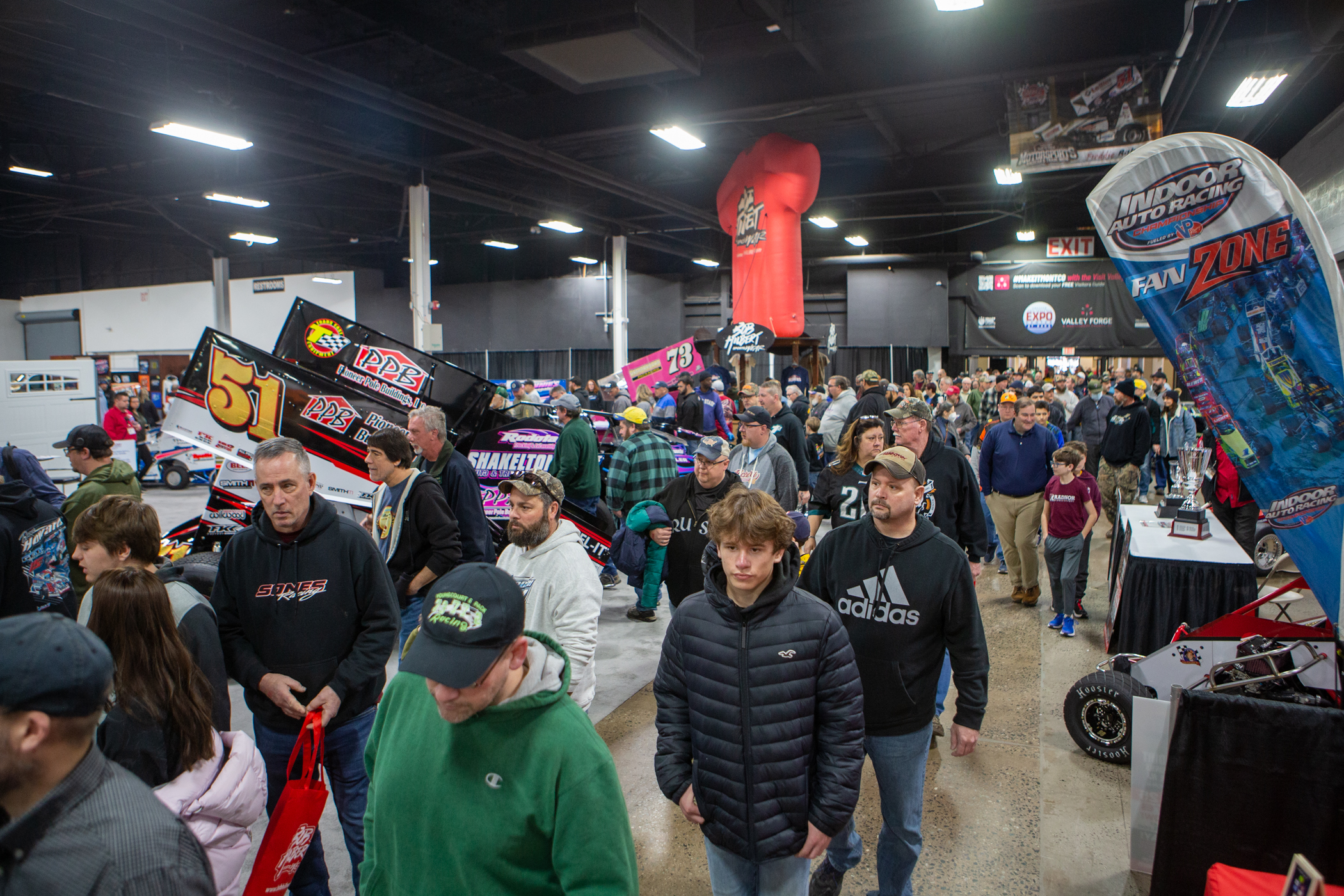 Pioneer Pole Buildings Motorsports 2024 Set for Two-Days
At The Greater Philadelphia Expo Center January 19 and 20, 2024.
Oaks, PA – Plans for the 38th annual Pioneer Pole Buildings Motorsports show have been finalized for 2024. The two-day show will be held at the Greater Philadelphia Expo Center in Oaks, PA, it's home since 2010, on Friday, January 19th from 2-9 p.m. and Saturday, January 20 from 10 a.m. to 7 p.m.
Exhibitor's Information is now available. Those that exhibited at the highly successful 2023 show, can renew their spaces until May 31. On June 1, new exhibitors can confirm their locations.
After a sold-out show in January followed by reported record sales by many exhibitors, prime space is expected to sell quickly. Returning exhibitors are urged to reserve their space before the deadline. Interested new exhibitors should contact show manager Dan Sammons at 609-888-3618, danny@aarn.com, to receive needed detailed information.
Pioneer Pole Buildings Inc. of Schuylkill Haven, PA has signed on to continues for a ninth year as the title sponsor. They will again anchor the front entrance of the show with a huge display which include many of the top race cars they sponsor. Those drivers and others will be on hand on Saturday to sign special autograph cards.
Pioneer sponsored cars will be part of nearly 200 race cars of all kinds on display. Many speedways and organizations will use the show to announce their plans for the new season.
Once again, the D-Hall Stage area will be reserved for special showcased events. On Friday night Ms. Motorsports 2024 will be crowned just prior to the show closing at 9 PM. Thanks to the increased sponsorship of Aqua-Duck Water Transport the 2024 winner will again receive $2,500.
After the huge success of the Billy Pauch Tribute during the entire January PPB Motorsports 2023 event, keep an eye out for an upcoming announcement regarding 2024 plans. The RAACE Foundation Big-Wheel races, which featured a record amount of entires in 2003 will be held on stage on Saturday afternoon.
Interested speedways or racing series not hosting an off-season banquet will have the opportunity to award their championship awards on stage as part of a new Motorsports program.
The popular free racers seminars will return on Friday and Saturday in the newly enlarged for 2023 seminar room.  Interested speakers should drop Len Sammons an email at motorsports@aarn.com. The announcement of special exhibits and autograph will be announcement in the coming months.
The Hilton Gardens and Hampton Inn located on the same property have been selected as this year's show host hotel.
Special room rates and other show information is available at the event web-site at motorsportstradeshow.com or by calling the show office at 609-888-3618.