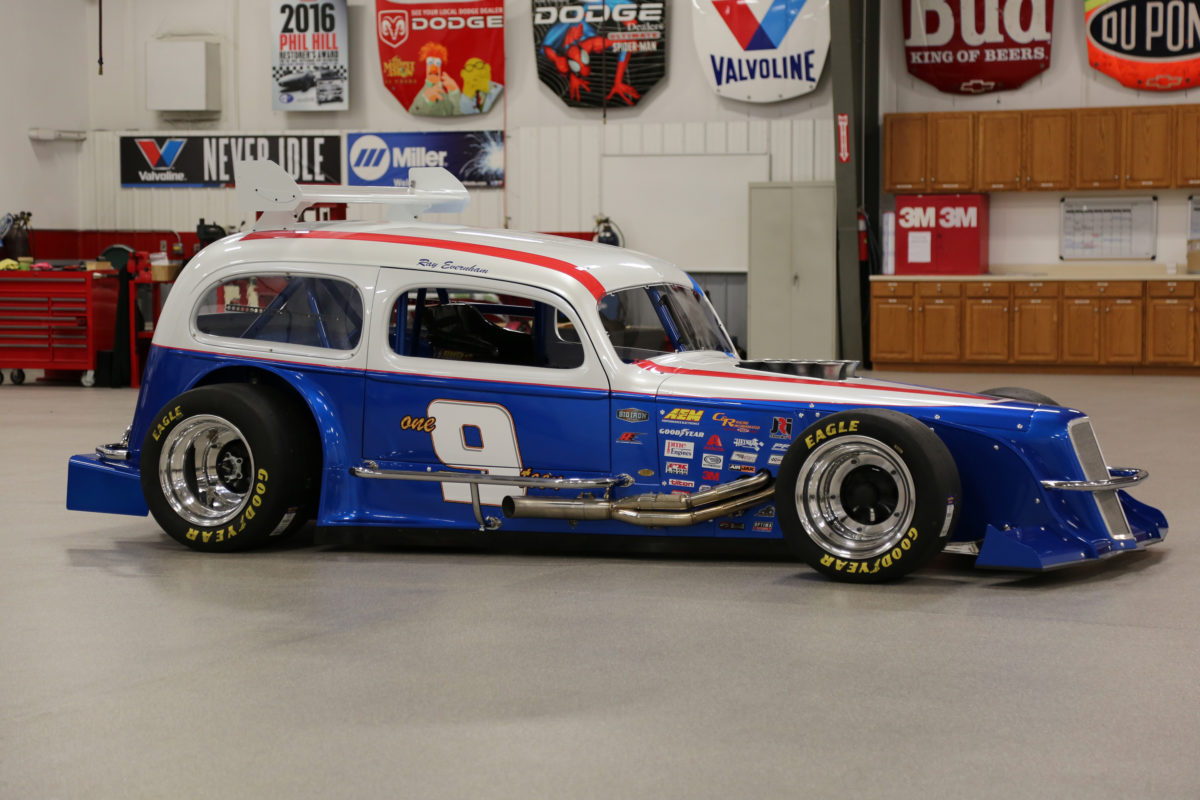 OAKS, PA October 9, 2018 . . . NASCAR Hall of Famer Ray Evernham will be a big part of the Pioneer Pole Buildings Motorsports 2019 Trade and Race Car show, the 34th annual edition, taking place at the Greater Philadelphia Expo Center in Oaks, PA January 18-20, 2019.
Evernham is best known for his work with Hendrick Motorsports and as crew chief for Jeff Gordon which led the team to three NASCAR Cup Series championships and 47 wins during their time together. However Evernham has also been a NASCAR Cup car owner, a race car driver, author, car builder, father, husband, TV and radio personality and an automotive genius.
During his participation in the show Evernham will take center stage on Friday night to talk about his career in the sport and answer questions from the audience. And there will be a special video that will honor Ray for his induction into the NASCAR Hall of Fame earlier this year.
A fact often overlooked is that the media named Ray the greatest crew chief of all time.
Since age 15 Evernham has worked on race cars. He has designed, built and driven some of the most advance cars known to man.
Filling up a large display area of the show will be race cars that have had Ray's handiwork during his career.
Jeff Gordon's Dupont No. 24 rookie season car on which Evernham was the crew chief
Bill Elliott's No. 9 which won the Brickyard 400 with Ray as the crew chief and owner.
Jim Bauma's No. 19 asphalt Modified which Ray raced at Wall Stadium, New Egypt Speedway and a few other tracks during his race driving days.
And the Tom Park No. 2p dirt Modified which he won his last pavement race at Flemington Speedway with.
At present Ray is able to share his passion for auto racing and reveal the untold stories of the sport through his TV show titled Glory Road on Tuesday at 6 p.m. ET on NBCSN.
The Pioneer Pole Buildings Motorsports 2019 Race Car & Trade Show Fueled by Sunoco and Distributed by Insinger Performance, which fills 250,000 square feet of show space with just about everything imaginable in motorsports, includes free seminars, autograph opportunities, a large number of speedway and sanctioning organization displays plus the famous Ms. Motorsports Pageant.
For more information check in at www.motorsportstradeshow.com. And for those looking to be a part of the displays quickly filling the show contact Danny@aarn.com or call the show office at 609-888-3618.