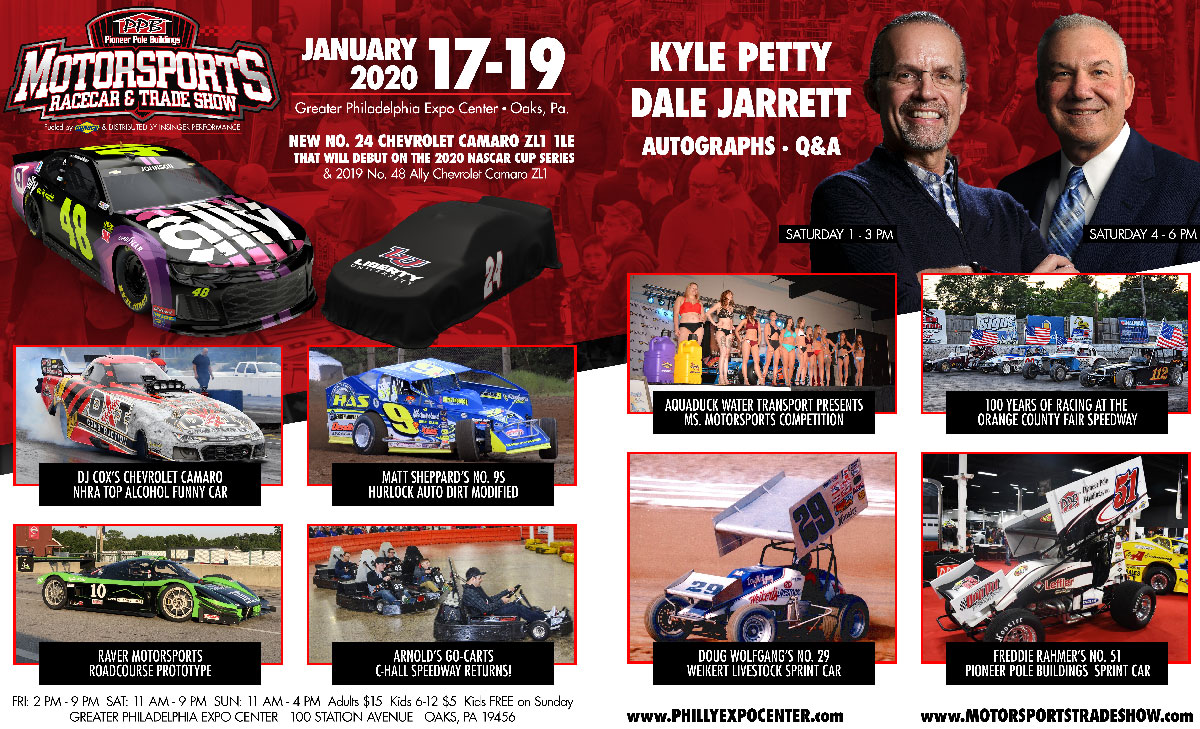 SUNDAY, JANUARY 19th – SHOW HOURS 11 AM – 4 PM
FAMILY DAY AT THE SHOW – CHILDREN UNDER 12 FREE
10:00 AM: BOX OFFICE OPENS, PRE-SHOW EXHIBITS AND INFORMATION (A-Hall Entrance Only): The public is invited
to enter the D-Hall starting one-hour before the rest of the show opens.
10:15 AM: VICTORY LANE CHAPEL – The Racer's Church, presented by Racing with Jesus Ministries.
11:15 – 9:00 PM: GO-KART RACEWAY OPENS (C Hall Raceway) – Race your racing buddies on an oval track for bragging rights in fast electric go karts. It's just $10 a race. Tickets are available at the speedway location. You must be at least 12 years old and over 54 inches in height to take the green flag.
12:30 – 1:30 PM: KIDS' BIG WHEEL RACES sponsored by RAACE Foundation (C- Hall) – Children in three age groups (3-4, 5-6, 7-9) race for prizes and large trophies! Big Wheels are supplied (no one can use their own); and there is no entry fee, or need to pre-enter. Just sign up at the show before 1 PM on Sunday.
2:00 – 3:00 PM: LITTLE MISS MOTORSPORTS (E- Hall Stage Area) – Girls in two age groups ("Tiny" 4-7 and "Little Miss" 8 -11) will compete for two crowns! There is no entry fee. Parents can sign up their daughter up until 11:30 a.m. at the stage area.