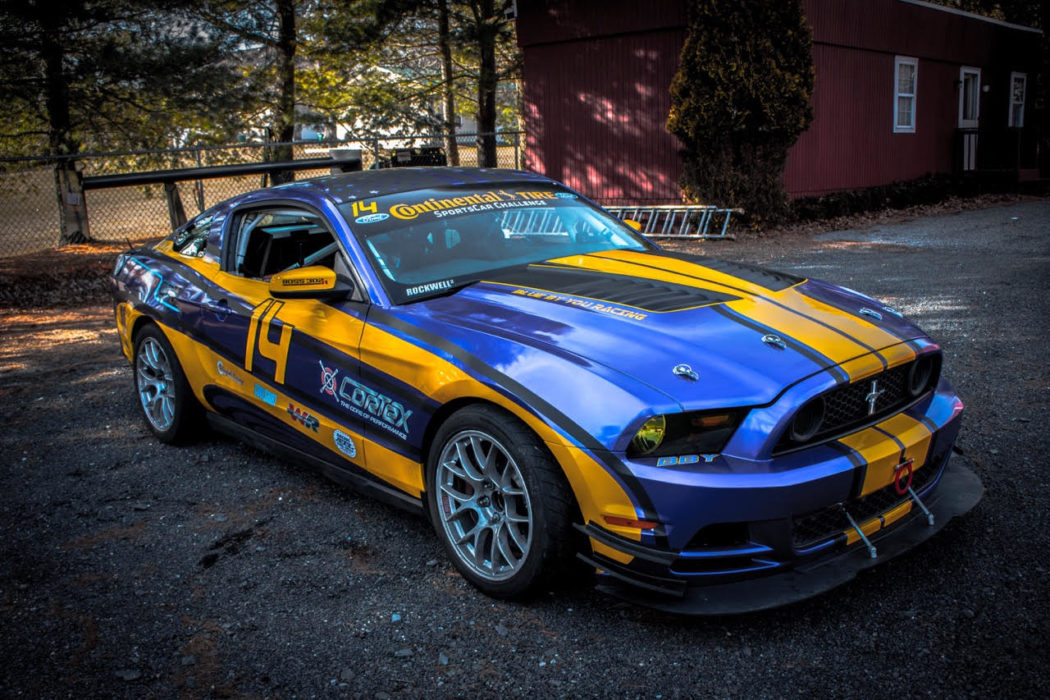 OAKS, PA January 9, 2019 . . . For the seventh year in a row Sunoco Race Fuels and Insinger Performance, major sponsors of the annual Pioneer Pole Buildings Motorsports 2019 Racecar & Trade Show will be showing off with one of the real attention grabber displays during the three day, January 18-20, show taking place at the Greater Philadelphia Expo Center in Oaks, PA.
Insinger Performance is a master distributor of Sunoco Race Fuels. They offer all products from Sunoco found at www.racegas.com. They also are the number 1 supplier of 99.9% Methanol in the northeast US. They service the Racing Industries as well as the Oil & Gas Industry with the purest methanol available.
Insinger Performance was started in 1987 by Bruce Insinger as the Owner and CEO of the company. Bruce has grown the business by creating a network of dealers that extend from Maryland into Canada. Through hard work and customer satisfaction the business, headquartered in Dushore, PA, has grown steadily every year.
Four of their sponsored racing vehicles will be on display during the show that has more than 200 race vehicles filling the more than 200,000 square feet of show space offering just about everything imaginable in motorsports.
Boyertown, PA's Mike Gular, the T.P.Trailers NASCAR 358 Modified champion at Grandview Speedway will have his race car on display. He also won the prestigious STSS Hard Clay finale. Overall, he finished 4th in the North region Short Track Super Series standings, just 18 points off the lead. Mike took these checkered flags while burning Sunoco Race Fuel supplied by Insinger Performance.
Harry Gerb will have his Bristol, PA based H&J Motorsports 1968 Pontiac Firebird 8.50 Index Drag Racer on display. Harry Gerb and his family have been campaigning this championship winning car for years and over that time have earned top notch honors. This undeniable success can be attributed to the Sunoco Fuel they use and the support received by Insinger Performance to keep the team running consistent. H & J have tallied up 4 track championships, collected 3 NHRA "Wallys", 16 overall wins and multiple #1 qualifying efforts.
The third race car in the display will be the BBY Racing Ford Mustang Boss 302R Endurance car based in Colts Neck, NJ. BBY Racing is a winning endurance race team that fields cars in American Endurance Racing, NASA, SCCA and Champ Car Endurance events. These events are a test of man and machine as they range from 9 to 24 Hours of competition. The team relies on Sunoco Race fuels because of their consistency, extreme performance and quality in these harsh racing conditions. And they rely on Insinger Performance to supply all the teams' fuel needs across their entire east coast schedule. Team owners Alex and son Eric Rockwell had a very successful 2018. The Mustang on display at Motorsports this year participated in 10 races. The Boss finished with an astonishing record of 6 Wins, 2 – 2nd places, 1 – 3rd place, 5 track records and 3 pole positions.
And the fourth car in the Sunoco Race Fuels/Insinger Performance display area will be the Flying Lizard Racing Team Porsche 997 GT3 RSR #55693062 Vintage Road Race car out of Sonoma, California. They were selected by Porsche Motorsport North America to be their development partner for the 997 GT3 RSR with which they were victorious several times in the American Le Mans Series. The Porsche 997 on display at Motorsports debuted at Sebring in March 2005 running Sunoco Fuel in the tank. In ALMS competition over the next several years, the car never finishing out of the top ten in class and posted a 4th in class-18th overall performance during the 2006 season in France while at the 24hr Le Mans. The car now participates in vintage races still with Sunoco Race Fuel on board. Most recently in September 2018, it ran at the RennSport Reunion at Mazda Raceway in Laguna Seca, CA.
The three day Pioneer Pole Buildings Motorsports 2019 show will have NASCAR Hall of Famers Darrell Waltrip and Ray Evernham appearing along with NASCAR Monster Energy Cup Rookie of the Year contender Ryan Preece.
There will be a large number of displays with speedways offering information on their 2019 seasons. Hardcore racing vendors will be a big part of the show and fans will have the opportunity to gain some bargains from vendors offering collectible items. A number of free industry seminars will be offered.
Also sure to be a crowd pleaser will be the "Reading Speedway Reunion." That event will be dedicated to the memory of the great racing action THAT took place at Pa.'s Reading Fairgrounds Speedway before it closed 40 years ago. Drivers and team members who competed at that track will attend to meet the fans, and there will be a large display of vintage race cars that ran at Reading.
One of the most popular events during the three day show will be and has been the Ms. Motorsports Pageant sponsored by Aqua Duck Water Transport that will see one woman walk off with a $1,500 cash prize along with a poster deal.
PPB Motorsports 2019 opens on Friday, January 18 at 2 p.m., then at 11 a.m. on Saturday and Sunday. The show closes at 9 p.m. on Friday and Saturday and at 4 p.m. on Sunday. On Sunday, all children 12 and under are FREE with a parent.
Tickets are available daily at the door one hour before the show opens. To stay informed on the latest show news check in at www.motorsportstradeshow.com or call 609-888-3618.
A few display spaces and room for race car display remain as the show is on its way to becoming another sold out success.